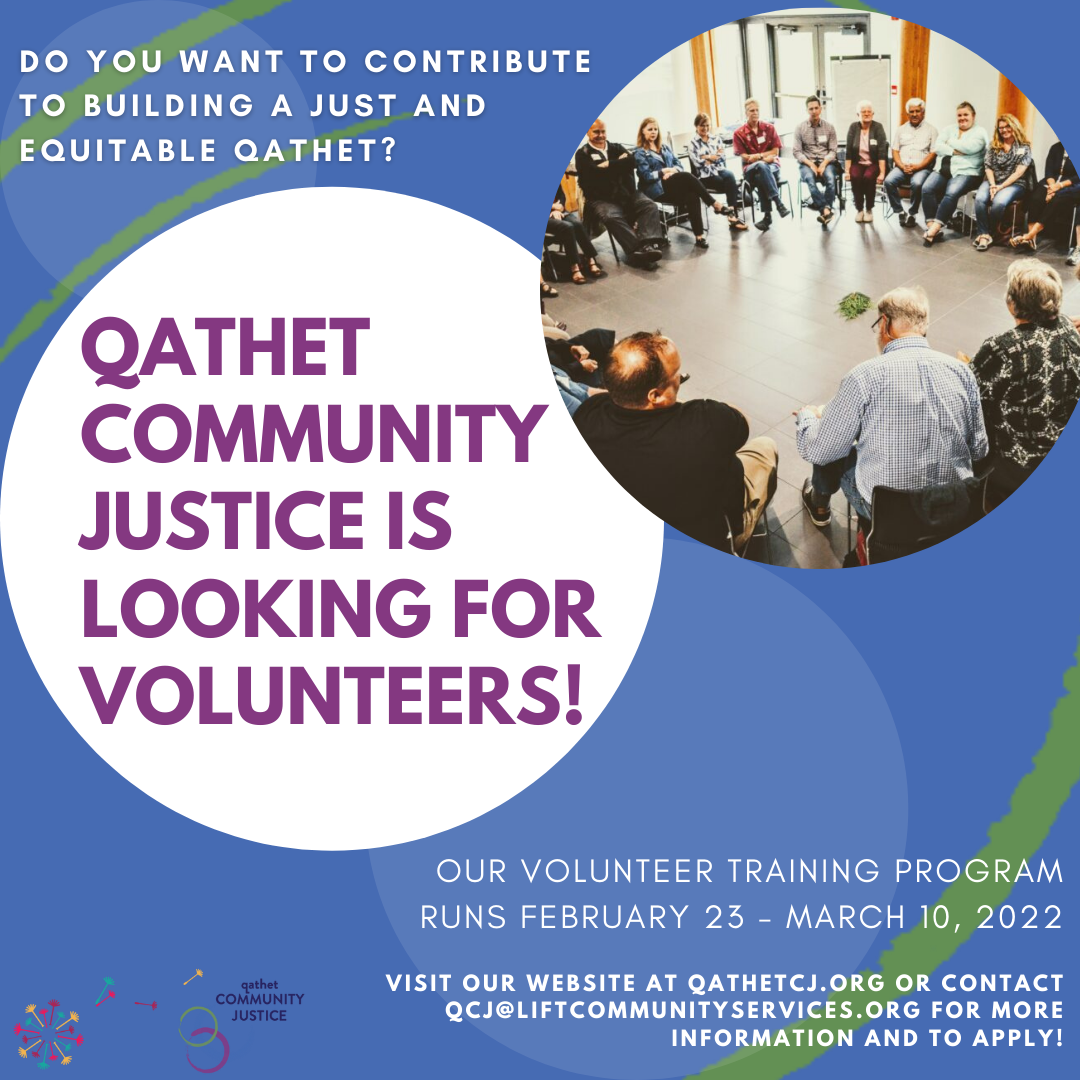 We are currently recruiting Volunteer Case Workers!
If you're looking for a way to meaningfully engage in the community and are a champion for equitable access to justice, we'd love to have you on our team!
Our volunteer training will run two nights a week and one Saturday from February 23 to March 10.
Please note that space is limited and we will select volunteers that best fit our current program needs. If we have any spots remaining, they will be opened to the public.
Volunteer
Want to contribute to building a just and equitable qathet? qCJ is built on the backs of volunteers. We need Case Workers, Committee members, project managers, advisors, and more. Get in touch to get involved.
Become a Community Partner
There is no community justice without community partners. We need meeting space, endorsements, financial support, refreshments for Circles, professional expertise (counselling, trauma support), office supplies, advertising, and more. Get in touch to see how you can help.