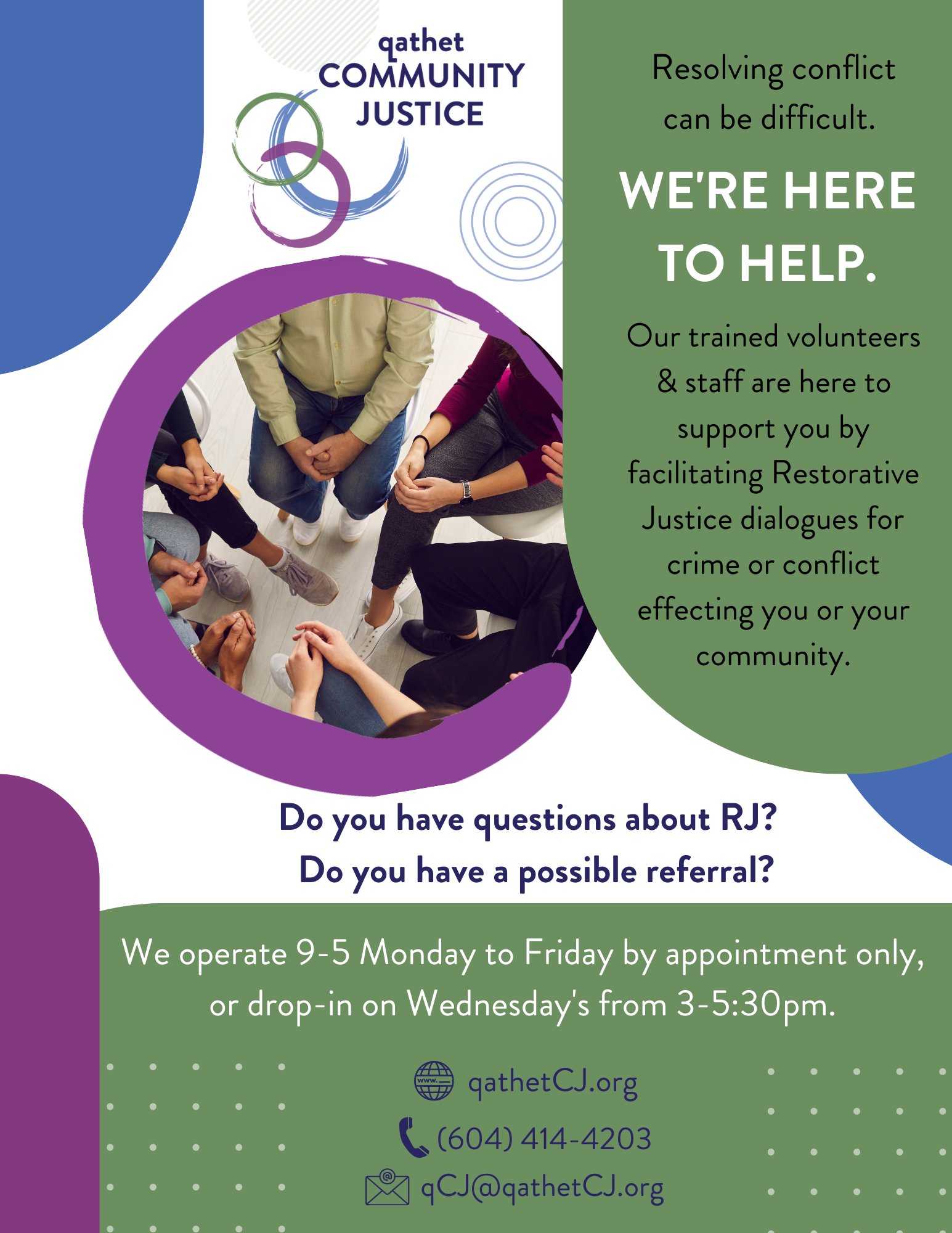 Community Referrals
Do you have a personal, neighborhood or workplace conflict that you need help resolving? Contact us using the form below, and we'll be in touch soon to get started on the suitability process.
Volunteer
Want to contribute to building a just and equitable qathet? qCJ is built on the backs of volunteers. We need Case Workers, Committee members, project managers, advisors, and more. Get in touch to get involved.
Become a Community Partner
There is no community justice without community partners. We need meeting space, endorsements, financial support, refreshments for Circles, professional expertise (counselling, trauma support), office supplies, advertising, and more. Get in touch to see how you can help.