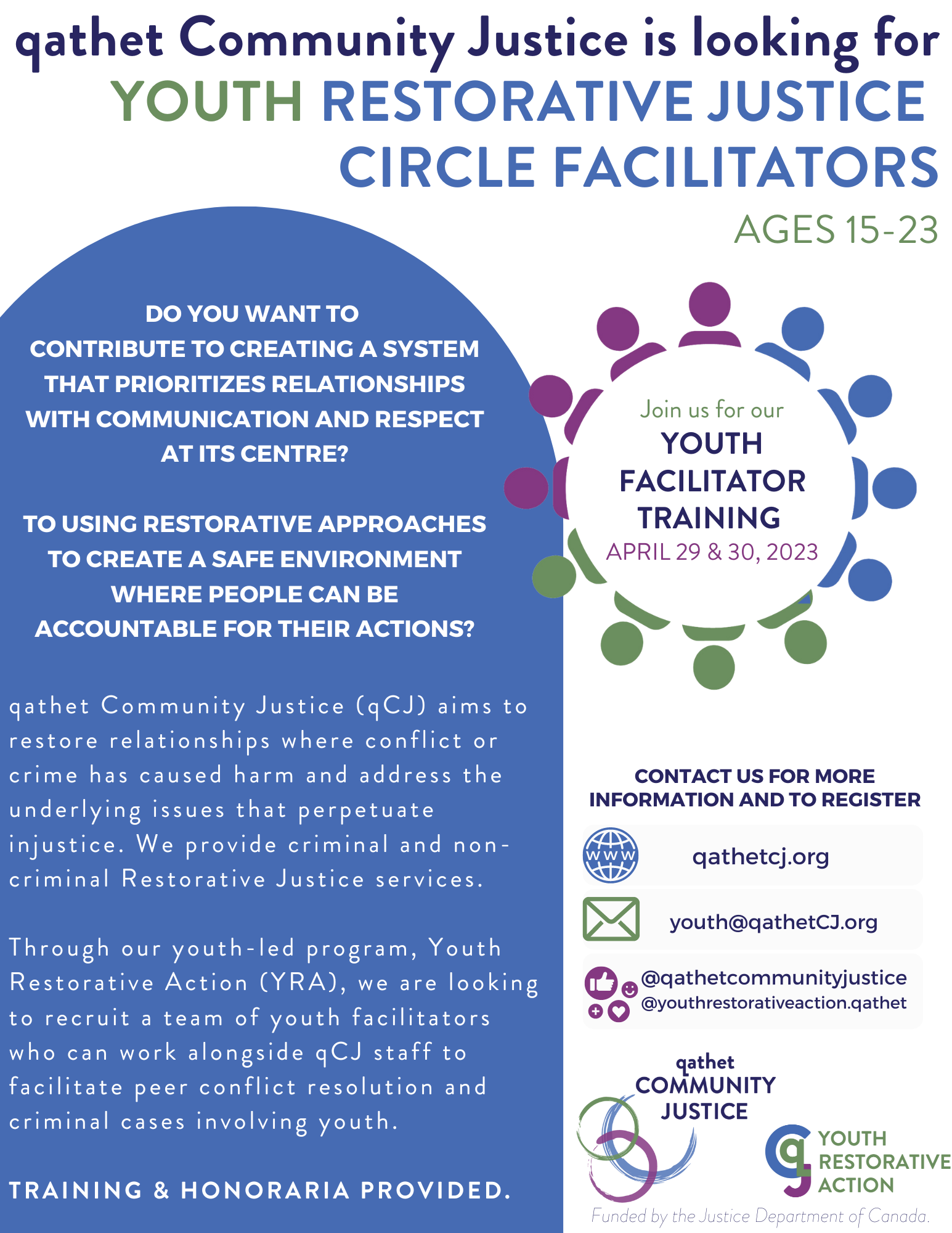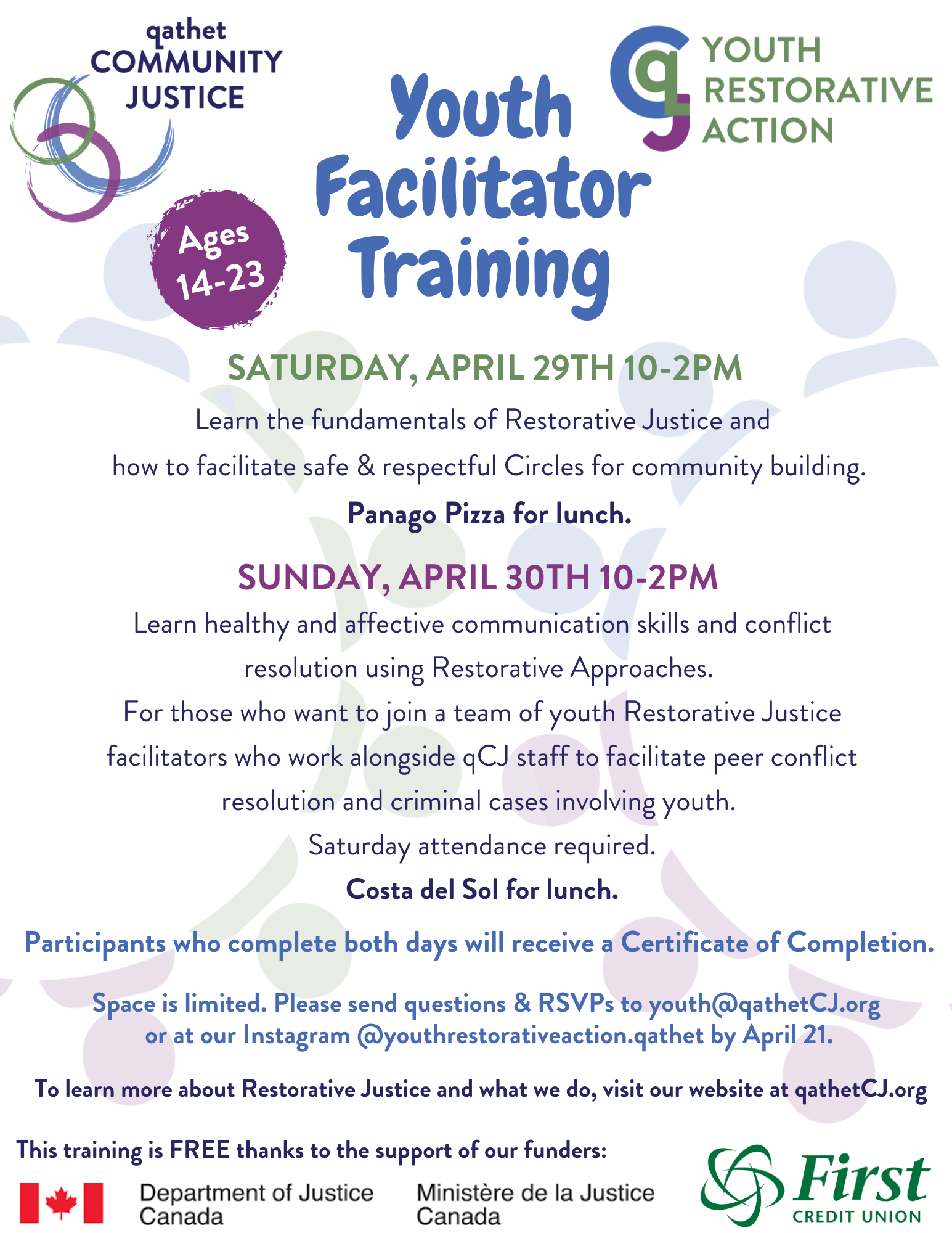 qCJ's Youth Restorative Action (YRA) program is a youth-led initiative, centering on Restorative Justice approaches to conflict resolution and community discussions. We work in support of all schools in qathet: students, teachers, administrators, staff and parents. Our schools program takes a collaborative design approach to address conflict and community building. Our goal is to support members of the school community in utilizing a restorative, whole-school approach to justice. 
We do this work because we believe that there is always an opportunity to learn and grow as a community, and that effective communication builds empathy and improves the well-being of all people. 
Our hope is that our work will contribute to building a community of support, trust and understanding, where all people are empowered and accountable for their actions.
Do you want to get involved? Opportunities for engagement include education & workshops, strategic planning, Circle facilitation and youth casework. Join us at our Youth Training this April 29 & 30th. Reach out to us at youth@qathetCJ.org to learn more!